Apply Here!
(sometimes the Typeform takes a second to load so please refresh the page)
the land of Carthage, Culture, and Couscous. Present day Tunis is the famous ancient city of Carthage, a land that once belonged to the Romans, the Ottomans, the French, and the Berber. Now, among the traces they left behind, the land has a modernized history and culture that is well worth exploring. From the world-renowned beaches to the ancient ruins and mosaics, you will always feel like you're on a set of a movie, a really cool movie- like Star Wars! During this film intensive program, we will be working with kids to make their dreams come true through movie magic. You will be partnering up with local college filmmakers to make a movie of your choice, in the location of your choice.
the land of Sunsets, Souks, and Seafood. Sfax is the second largest city in Tunis, yet you probably won't meet many people that speak English as a second language. This is why we chose Sfax to immerse you fully into the cultural heart of Tunisia. Sfax was Roman, then Spanish, then Ottoman, and was Berber and Arab when the French took over. Now, Sfax has created a very unique culture for itself that is rich in tradition, food, and music. This summer, you will teach English through filmmaking and learn Arabic through cultural immersion.
the land of Abrahamic religions. Nazareth is known as "the Arab capital of Israel," and is the hometown of Jesus. In this very small yet historically rich area, 69% of the population is Muslim and 30.9% is Christian. Nazareth has always been a place of interest, from the Roman Empire to the Byzantine era and the Ottomans, great civilizations have wanted to settle in this prosperous town. During our history intensive program, we will be making movies with the kids for 15 days, and then we will use the rest of the time to explore the rich history of the area. We will be visiting other historically significant regions nearby such as Petra and Wadi Rum in Jordan. We will be making a creative short film related to the historical and cultural richness of this area.
the land of mosqcathedrals. In Seville, the culture is literally bouncing off of every stone that was used to build it. Once taken over by the Ottoman empire, they used this land to build majestic mosques that were later transformed into cathedrals while preserving their original beauty. The people are as vibrant as their music. Even if you don't love food, the tapas here will turn you into a foodie. Game of thrones and Star Wars both used Seville's Alcazar Palace as a part of their set, so we thought you should too. During this film intensive program, we will be working with kids to make their dreams come true through movie magic. You will also have time to work on a movie of your own.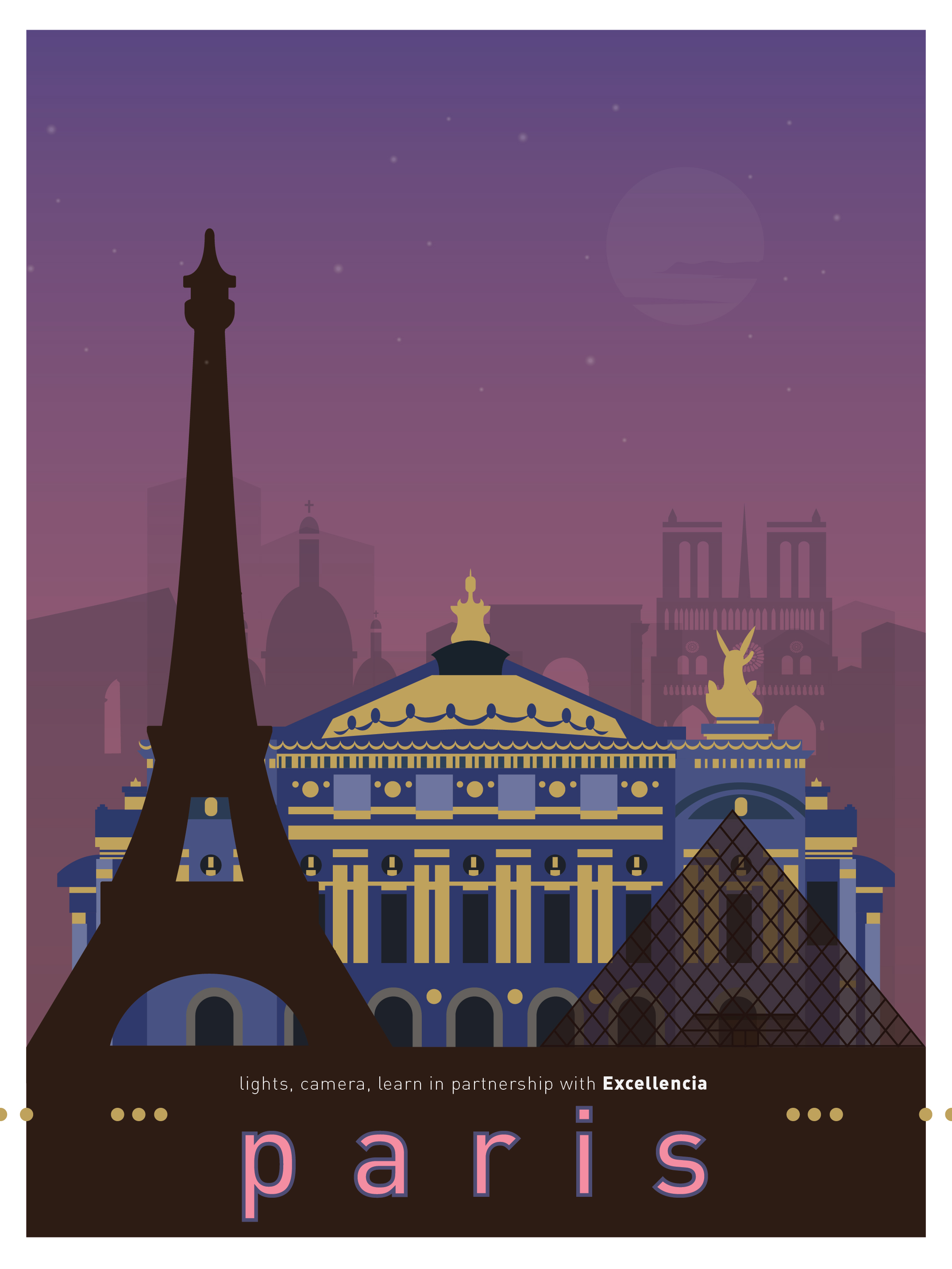 The city of light - and bread, and cheese, and chocolate, and let's not forget French is probably dubbed the language of love because no one can help falling in love with this unique city. From fashion, to art, to cafés, to french cinema - each aspect of this culture is worth the hype. This summer, we will be making movies in a castle right by the Seine, with French kids.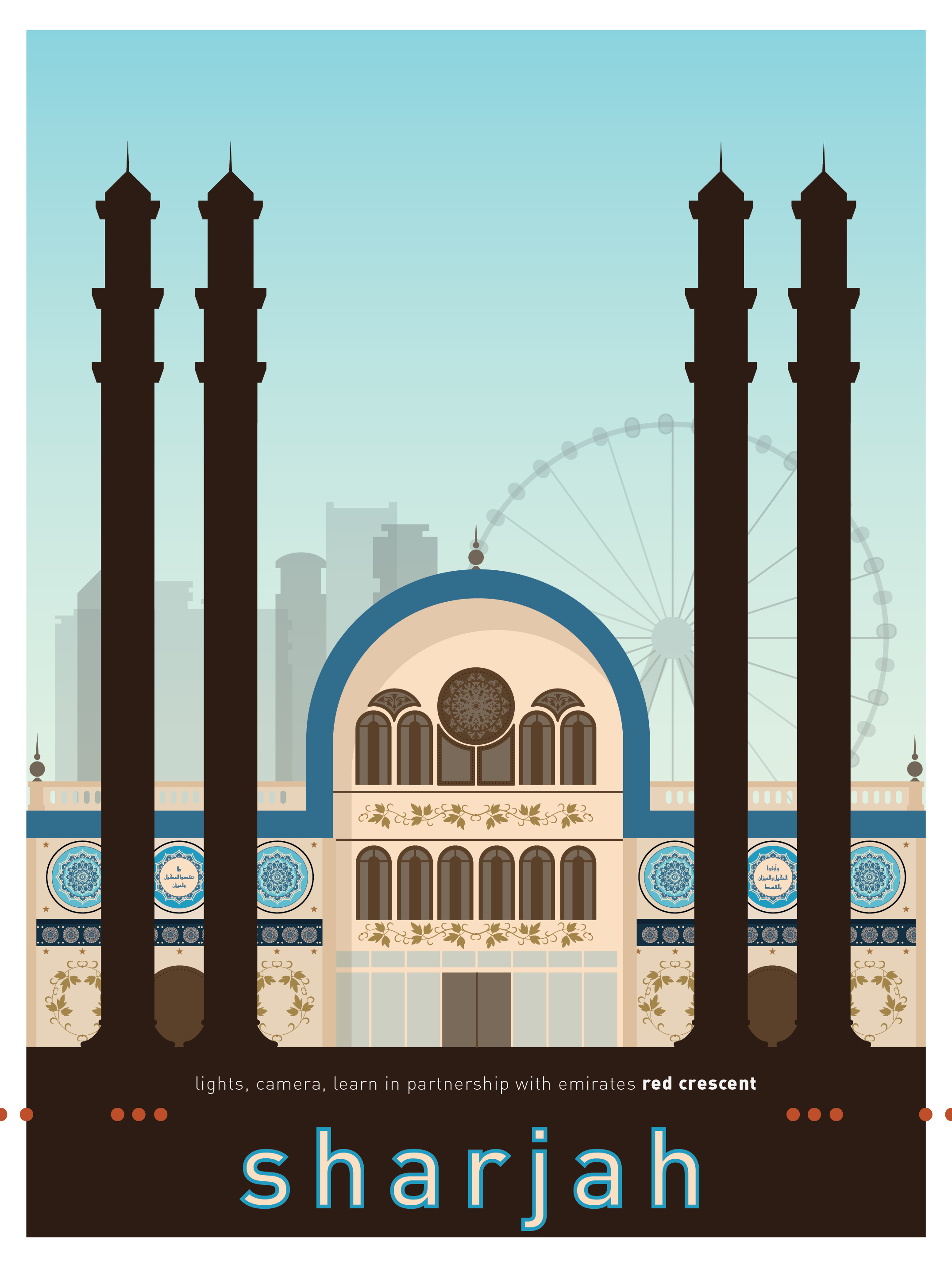 The cultural capital of the United Arab Emirates - From the Blue Souk, to the 16 different museums dedicated to Sharjah, it is worth a visit - especially in the winter, where it is not hot yet it is not cold either. It's the perfect weather and perfect place to hold our winter Lights, Camera, Learn session!